Is your current siding rundown, or damaged? Maybe you are just looking for a change. If so, you need to find the most reputable siding contractor Northern Virginia has to offer.

Great siding can make a huge difference in enhancing the curb appeal of your home.

Below are some tips to help you locate the top siding company in Northern Virginia for gorgeous, long-lasting results.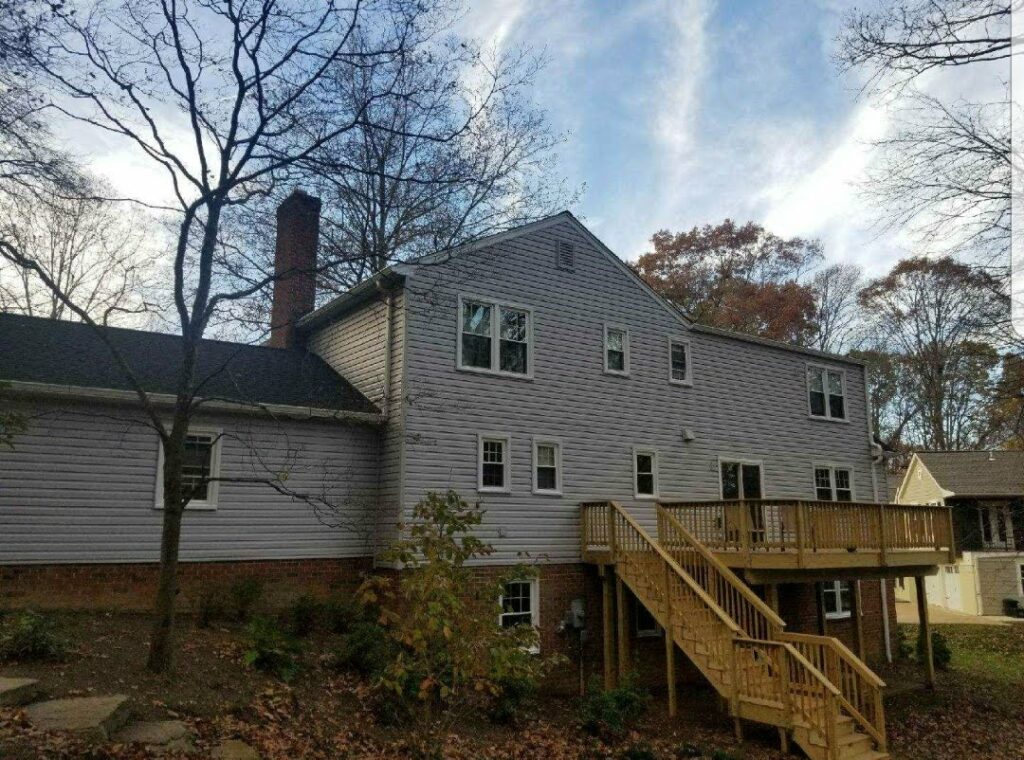 Visit a Home Show
A home show is a showcase where local businesses can highlight their workmanship.

Most reputable siding contractors should be attending these sorts of events so this is a great way to meet with potential contractors in person.

Not only can you gauge comfort level with a potential hire, but you will be able to see some of their work samples in the moment.
Look Up Reviews for Reputable Siding Companies
The internet provides an easy avenue to check in on a potential company to make sure that there are no red flags about their professionalism and quality of their work.

We also always recommend checking out online ratings for insights into their reputation.
Check for Insurance and Licensing
A contractor should offer insurance to protect you and them in the event where things go awry. They should also have the proper licensing, a class-A contractor, for the job.

Insurance should also protect you in the case that someone is injured on your property as well as cover the cost of any damage done during installation.
Sign a Contract for New Siding
Not only should you request a written estimate for the cost of your new siding, but you should also request a warranty for the work and siding materials in the final contract.
Working without a contract is the sign of a company that may not have the right licensing or insurance to perform the job.
Hire the Most Reputable Siding Contractor in Northern Virginia Today
At RIBA Construction, we are a Licensed Virginia Class A Contractor specializing in all types of siding, roofing and exterior renovations.
We have years of expertise working on projects in Northern Virginia including the following:
Roofing repairs and replacement
Windows and doors
Siding
Residential/commercial construction
And more!
If you are interested in working with us, please call (703)721-4420 to schedule your free consultation today.