At RIBA construction, we know that when you're looking for the best roofing company near me, what you want is to make sure you're investing in work that you can trust. In this post, we'll take a look at how you can be certain you can trust our work, from our certifications to our process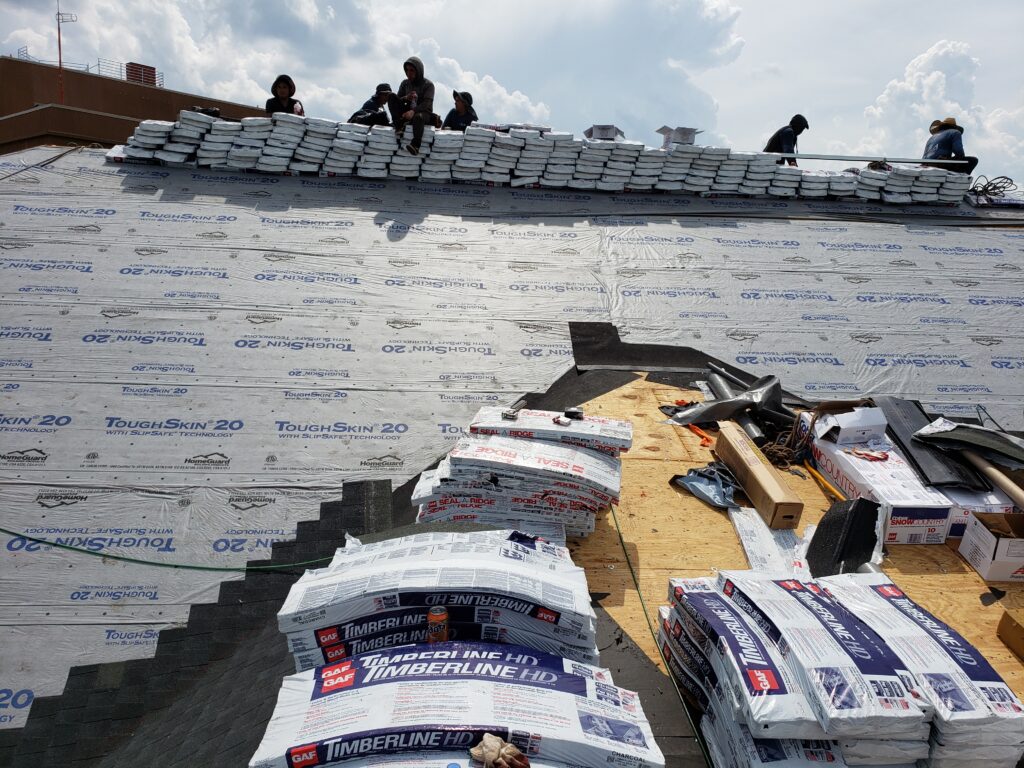 What is a GAF Certification?
GAF, founded in 1886 in New Jersey, is a roofing-material manufacturing company. Over the years, they have become the largest manufacturer of roofing materials, both commercial and residential, in the United States.
Their reputation grants them some weight in terms of quality and evaluating those who work with their products. To qualify for their certifications, a roofing company must be insured, properly licensed, have a good reputation, and be committed to continuing to develop their knowledge base.
As a GAF Master Elite Contractor, we are among the top 3% of all roofing contractors and are authorized to offer warranties other companies cannot. Furthermore, it shows our commitment to ongoing training, meaning we're always up to speed with the best roofing techniques
You definitely want a GAF Master Elite Contractor when searching for the "best roofing company near me."
What Licenses Are Required in Virginia?
Virginia offers three types of licenses for contractors: Class A, B, or C. While a lot of this licensing is based on the cost of the projects, each license comes with different requirements as well.
For instance, while most contractors in Virginia need to have surety bond, workers' compensation, and liability insurance, Class C contractors are exempt from these. That said, the city in which the project takes place also has requirements of its own.
As a Class C contractor, RIBA Construction is licensed to take on projects that cost $120,000 or more total cost or projects that cost over $750,000 over a 12-nmonth period. Only contractors with at least 5 years of experience can acquire this type of license.
Best Roofing Company Near Me: RIBA Construction
We work from a position of meeting our customer's needs with quality work that we take pride in. From the initial consultation, we'll show you our license and insurance information upfront so you always know who you're working with.
Call 703-721-4420 today to speak with one of the professionals in our office about your roofing needs.