If your deck shows wear or damage, it might not be necessary to replace the entire deck in order to enjoy that "brand new" feeling again. A deck that is showing its age might require some touch-ups, but an experienced contractor like RIBA Construction can complete a deck repair and save you a significant amount of money if the support structure is still in good condition.

Recently, a customer contacted us seeking an estimate on a full replacement for their deck. Their deck had suffered significant weather damage, and they were concerned about its safety and its effect on their home's value. We came out to take a look (get in touch with us for a free consultation).
Weather damage can be repaired
After completing a thorough inspection of the deck, we advised the customer that a repair job rather than a total replacement would save them thousands of dollars.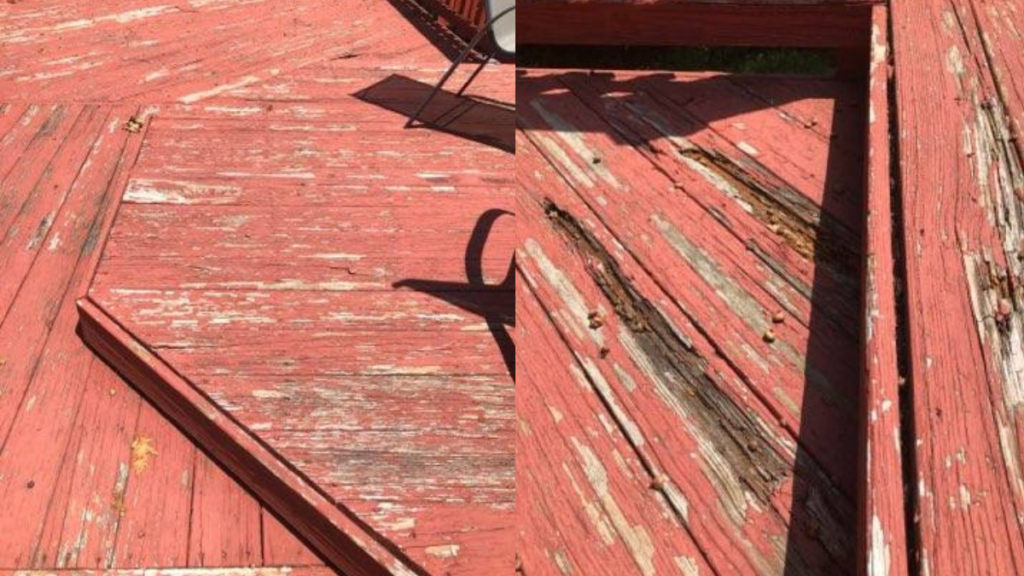 In this case, only the deck flooring needed replacement. The support structure of the deck was in fantastic condition.

This is not uncommon. The flat parts of your deck — in particular, the flooring and handrails — catch most of the falling rain and because they're flat they take the most time to dry. These parts of your deck also absorb more UV light. Also, in wintertime, snow and ice can accumulate on these parts of your deck, and freezing water can make small cracks expand. Over time, this can cause the flat parts to deteriorate.

Meanwhile, the vertical parts of your deck sustain far less damage. These stay in better condition because water does not collect on them and they take far less time to dry. However, water can accumulate at the base of a vertical post and cause it to rot.

In addition, the joists under your deck can be damaged by water. In particular, where the joist meets another timber. Here, water can become trapped between the pieces of wood and lead to cracking and rotting.

Routine deck inspections ensure safety
For this customer, we were able to replace just the weather-damaged flooring and handrails while preserving the still strong support structure.

The result was a gorgeous "like-new" deck without any unnecessary work or costs.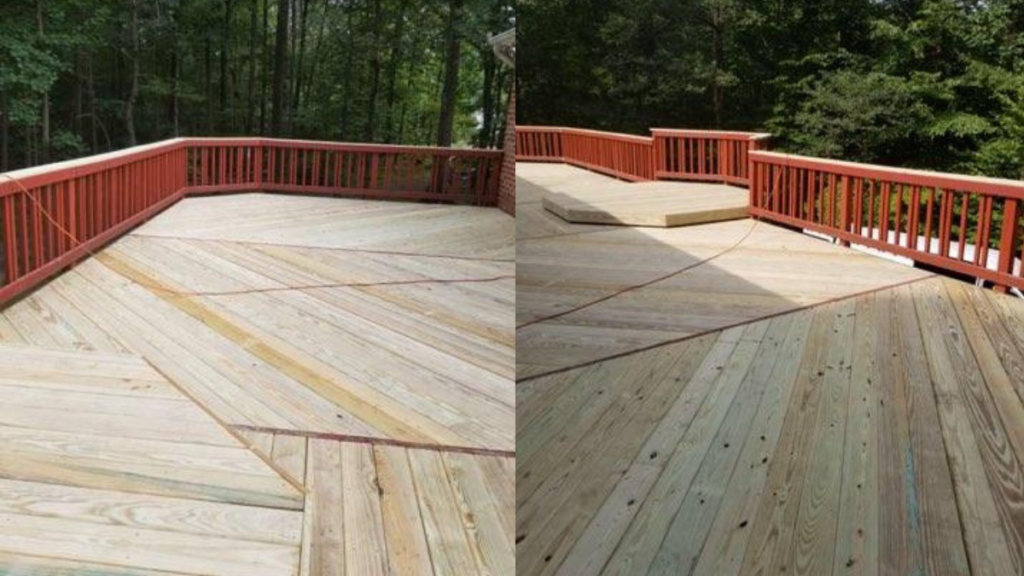 In a number of cases, a deck with some weather damage only requires having the floor decking and handrail tops replaced. Therefore, it is important to have your deck regularly inspected by a qualified, professional contractor, like RIBA Construction.

When you work with RIBA Construction, we inspect the entire deck. This includes the joists, the columns, the ledger board that attaches the deck to your house, the flooring and handrails, and all hardware. Then we will recommend what changes are needed and fully explain to you all the costs involved so that you, the homeowner, can make an informed decision.

We can also help you with decisions on different decking materials, as well as weather-resistant treatments, and safety upgrades. Alternative materials, such as vinyl and composites, can also extend the life of your deck, as well as add to the aesthetic appeal of your outdoor living space.

Check your deck for signs of aging
Even with regular maintenance, eventually, the parts of your deck will need to be replaced. If your deck is showing signs of age or deterioration, do not hesitate to give us a call. We can advise you on what's needed to make your deck safe and secure, and also give you options on ways to improve your deck and extend its useful life.

RIBA Construction, LLC, is a Class A licensed contractor for residential and commercial building construction. We are licensed, insured, and certified. Our team of professionals includes skilled tradesmen, engineers, project managers, renovation specialists, and our easy-going, service-oriented office staff are ready to answer your questions. We take pride in our work and offer a service guarantee so you don't have to worry.
Get in touch with us!